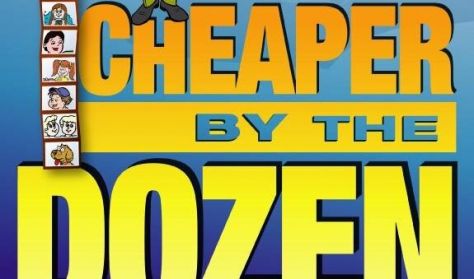 Cheaper by the Dozen
Dates: May 5 & May 6, 2023 at 7pm
Tickets/Reserved Seating: $10 per person
Based on a true story, Cheaper by the Dozen tells the story of the Gilbreth family. Their inventor father, who is well-known for bringing better efficiency to factories, keeps his family of twelve children running just as efficiently. This play is told from the point of view of two of his children reflecting on the last few months before his death. He was preparing the family for his imminent departure, but most of his children were unaware of the fact. It is an extremely funny, heart-warming, and family-friendly tale.  Directed by Jenny Lyle.
Dates: March 10-11, 17-18 at 7:30pm, March 12 & 19 at 2pm Tickets / Reserved Seating: $15 / $10 Youth…
Dates: Thursday, Feb. 9 - 7pm, Friday, Feb. 10 - 7pm and Saturday, Feb. 11 - 2pm matinee Tickets/Reserved Seating:…
Dates: February 1-3, 2023 at 7:00pm Tickets/Reserved Seating: $10
Warning! The basket time limit is about to expire!
estimated time left:
00:00
Time limit has expired. Please, put item(s) in to basket again.
---