Snow White and the Seven Dwarfs
Date: Saturday, July 9, 2022 at 6pm
Tickets/Reserved Seating: $5.00
Camp Performance of Snow White and the Seven Dwarfs
Mirror, mirror on the wall, who is the Fairest of Them All? Jealous of Snow White's beauty, the wicked queen orders the murder of her innocent stepdaughter, but later discovers that Snow White is still alive, and hiding in the cottage with seven friendly little miners. Disguising herself as a hag, the queen brings a poisoned apple to Snow White, who falls into a death-like sleep that can be broken only by a kiss from the prince.
Come enjoy this Grimm fairy tale stage adaptation of the story by Kathryn Schultz Miller.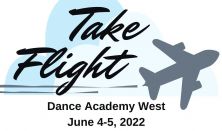 Buy tickets for this event
Dates: Saturday, June 4, 2022 at 2 P.M. Saturday, June 4, 2022 at 6 P.M. Sunday, June 5, 2022 at…
Warning! The basket time limit is about to expire!
estimated time left:
00:00
Time limit has expired. Please, put item(s) in to basket again.
---