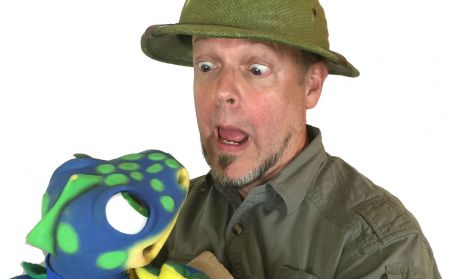 School Series: Diggery Digger's Dino Show
School Series: PK-3
Tickets $5
While Paleontologist Diggery Diggers is showing his dinosaur fossils to a live audience, he discovers a "top secret" box the museum accidentally packed. Audiences will go back in time as they interact in a world of dinosaurs.
The Center for the Arts offers weekday matinée performances and exhibition tours as a unique field trip opportunity for specific-aged school groups. All of our productions come with learning activities.
Tickets: $5/student, Teachers/Chaperones: Free
PLEASE NOTE: No refunds or exchanges, all sales final.