Peter Pan Camp Show
Saturday, June 15 & 22 @ 6PM
Fly away with Peter and Wendy in this classic story of imagination! In only two weeks, our intrepid cast and crew will build the magical world of Neverland and tell the timeless story of Peter, the Darling children and a whole boat load of crude pirates. When Wendy is captured by Captain Hook, can Peter and Tinkerbell and his Lost Boys save her in time? And what on earth is making that mysterious tick tock sound? Pirates, brave Indians, and fairies teach the lessons of bravery and love, and how NOT to grow up. A wonderful experience not to be missed, suitable for the whole family.
Directed by Jenny Lyle.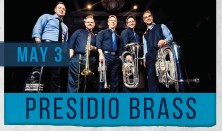 Buy tickets for this event
Since 2006, Presidio Brass has rocketed to success as the face of a…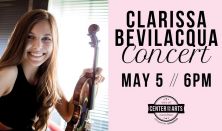 Buy tickets for this event
Date: May 5th @ 6PM A must attend performance.