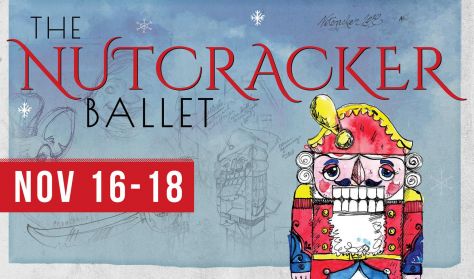 Nutcracker Ballet
Nov 16-17 @ 7:00PM & Nov 18 @ 2:00PM
At the annual Christmas Eve party at the Stahlbaum's house, the young daughter, Clara, receives a nutcracker from her Uncle Drosselmeyer. After the party, Clara falls into a deep sleep and dreams of a battle with Rat King, journeys into a land of sweets, meets a handsome prince and is entertained by the Sugar Plum Fairy and her Cavalier. You may know the story already, but no one has seen it like this! Under the direction of Ballet Coordinator Jurijs Safonovs, this ballet will be a new version of this holiday classic for our community. The production will showcase elaborate and magical sets, incredible costumes and beautiful dancing by our local dance community with professional dancers in principal roles.
Season ticket holders will come on opening night, November 16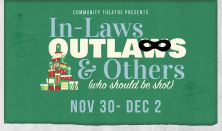 Buy tickets for this event
Nov 30 - Dec 1 @7:30PM & Dec 2nd @ 2PM
PLEASE NOTE: No refunds or exchanges, all sales final.