Last Night of Ballyhoo
Dates & Times: December 1 – 2, @ 7:30pm; December 3, @ 2:00 pm
Season ticket holders is on December 1
Tickets/Reserved Seating: $15 Adults; $10 Youth (12 and under)
The Last Night of Ballyhoo is a play written by Alfred Uhry, same playwright for Driving Miss Daisy, that premiered in 1996 in Atlanta. The play is a comedy/drama, which is set in Atlanta, and centered around an upper-class German-Jewish community. In December 1939, Hitler has recently conquered Poland, Gone with the Wind is about to premiere, and Adolph Freitag (owner of the Dixie Bedding Company), his sister Boo, and sister-in-law Reba, along with nieces Lala and Sunny – a Jewish family so highly assimilated they have a Christmas tree in the front parlor – are looking forward to Ballyhoo, a lavish cotillion ball sponsored by their restrictive country club. Adolph's employee Joe Farkas is an attractive eligible jewish bachelor familiar with prejudice, but unable to fathom its existence within his own religious community. His presence prompts college student Sunny to examine intra-ethnic bias, her Jewish identity (or lack thereof), and the beliefs with which she has been raised.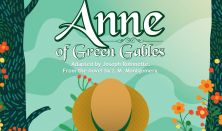 Buy tickets for this event
Dates: October 27 & 28, 2023 at 7:00 PM Tickets/Reserved Seating: $10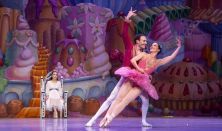 Buy tickets for this event
Nov. 17 – 18, 7pm & November 18 – 19, 2pm Tickets / Reserved Seating: $18 / $10 Youth (12…
Warning! The basket time limit is about to expire!
estimated time left:
00:00
Time limit has expired. Please, put item(s) in to basket again.
---