Hamlet Hears a Who
Date: Friday, July 15, 2022 at 6pm
Tickets/Reserved Seating: $5.00
Forget rhyming couplets! Forget Elizabethan English! This is Shakespeare as Dr. Seuss would have written it. You will love this Shakespearean classic told in Dr. Seuss's rhyme, sprinkled with contemporary references to add to the silliness!
Sure Hamlet still battles insanity as he seeks the truth behind his father untimely death, but this humorous retelling also has Ikea-style furniture and characters who won't put down their cell phones. Their ringtones are personalized, so of course, Ophelia's is a wedding processional. And in answer to Hamlet's eternal question, "To be or not-why can't I hear it?" his father's Sturbucks-sipping ghost replies, "What you need is a helpful spirit!" The hillarious action and dialogue make this play a favorite.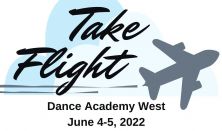 Buy tickets for this event
Dates: Saturday, June 4, 2022 at 2 P.M. Saturday, June 4, 2022 at 6 P.M. Sunday, June 5, 2022 at…
Warning! The basket time limit is about to expire!
estimated time left:
00:00
Time limit has expired. Please, put item(s) in to basket again.
---