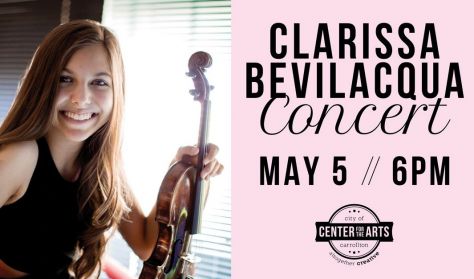 Clarissa Bevilacqua Concert
Date: May 5th @ 6PM
A must attend performance.
We have had the pleasure of welcoming many talented musicians to the Danny Mabry stage, but this will be the first who is known as an international 'child prodigy'.
Clarissa Bevilacqua is an Italian violinist of singular skill, noted for her grace and technical style, playing to audiences of thousands starting when she was only nine. Since then she has won numerous prestigious awards for her music and graced the stages of Carnegie Hall and the Auditorium Arvedi, where she was the youngest performer ever to play one of the rare Stradivarius violins. She graduated top of her class at the age of sixteen from the Conservatorio Nicolini, the youngest student ever to do so, and now studies at the Mozarteum University in Salzburg where her mentors and teachers are among some of the finest performers and teachers in Classical music. Recently, she was featured in a reality television series, "Hear Us." Accompanied by Terry Lowry, Signorina Bevilacqua is making a special stop on her tour to join us for this evening of masterful nearly miraculous skill and it's an event you don't want to miss.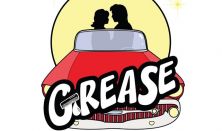 Buy tickets for this event
August 1 – 3 @ 7pm; August 4 @ 2pm Tickets: $15 Adults,…
Buy tickets for this event
Saturday, June 29 @ 7PM Tickets: $10