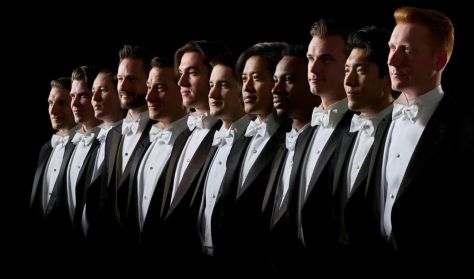 2
Chanticleer
Date: October 6, 2023 at 7:30pm
Tickets/Reserved Seating: $25.00 Adults/ $10 Youth (12 & under)
The GRAMMY Award-winning vocal ensemble Chanticleer has been hailed as "the world's reigning male chorus," by The New Yorker and is known around the world as "an orchestra of voices." Founded in San Francisco in 1978 by singer and musicologist Louis Botto, Chanticleer quickly took its place as one of the most prolific recording and touring ensembles in the world, selling over one million recordings and performing thousands of live concerts to audiences around the world. The ensemble repertoire is rooted in the renaissance and has continued to expand to include a wide range of classical, gospel, jazz, popular music and a deep commitment to the commissioning of new compositions and arrangements. What a treat to have this talent in Carrollton.
Date: Tuesday, October 10, 2023 at 6:30pm Tickets/Reserved Seating: $20 Adults; $10 Students with ID (can only be purchased at…
Date: October 19 - 20, 2023 at 7:30pm Tickets/Reserved Seating: $10.00 per person Season Ticket Holders is on October 19
Date: October 6, 2023 at 7:30pm Tickets/Reserved Seating: $25.00 Adults/ $10 Youth (12 & under)
Warning! The basket time limit is about to expire!
estimated time left:
00:00
Time limit has expired. Please, put item(s) in to basket again.
---