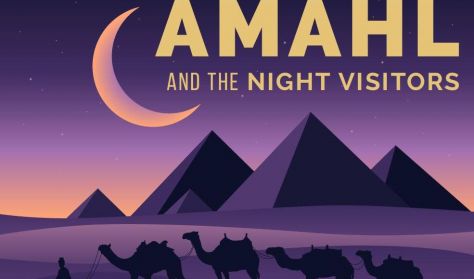 Amahl and the Night Visitors
Friday, November 22, 2019 at 7:30 PM
Saturday, November 23, 2019 at 7:30 PM
Sunday, November 24, 2019 at 2:00 PM
Tickets / Reserved seating: $18.00 Adults / $10 Youth
DIRECTED BY Dr. Dawn Neely, UWG OPERA DIRECTOR.
In 1951, Gian Carlo Menotti was commissioned to compose the first opera for television by NBC and decided to tell the tale of the Magi from
his childhood holiday tradition. Amahl learns about charity, mercy, faith and hope in the span of a cold night when he and his mother find
themselves unexpected hosts of a group of kings on their way to pay homage to a baby in Bethlehem. The cast will be composed of university
music majors and community singers. Season ticket holders will come on opening night, November 22.