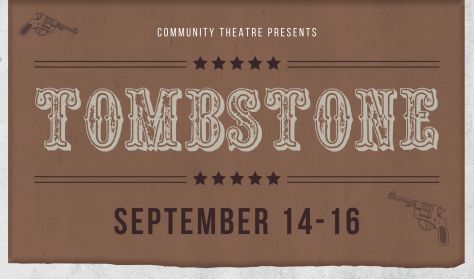 Tombstone
Sept 14-15 @ 7:30PM & Sept 16 @ 2PM
Many of us have fond memories of TV series like Gunsmoke or The Lone Ranger and afternoons spent running around in the yard pretending to be Wyatt Earp, Doc Holliday or Miss Kitty. We reenacted exciting stories of the Wild West, where brave frontiersmen and women carved out rugged lives and defended the honest townsfolk from danger!
Originally produced in 1991 on Broadway, this dark satire examines the lives of famous cowboys and sheriffs who were a part of seminal events in Wild West history, but with a modern twist. A story often turns on the storyteller and in Tombstone it is the brave women who have their say as Matty Blaylock, Wyatt Earp's first wife, Josie, his mistress and Katie Elder, Doc Holiday's seductress, tell the story from their unique perspectives. Wrangle up your family and friends and step back into the Wild West together.
Season ticket holders will come on opening night, September 14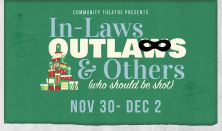 Buy tickets for this event
Nov 30 - Dec 1 @7:30PM & Dec 2nd @ 2PM
PLEASE NOTE: No refunds or exchanges, all sales final.