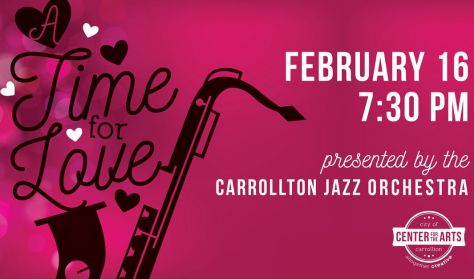 A Time for Love
A TIME FOR LOVE, presented by the Carrollton Jazz Orchestra
Whether you are a life-long lover of jazz or simply looking for a great night on the town with your special someone, A Time for Love will be a concert you will never forget. The playlist will include beloved standards, such as Satin Doll and My Funny Valentine, the high-energy Buddy Rich arrangements Ya Gotta Try and Channel One Suite and the Latin-flavored tunes Recuerdos and La Guera Baila, from Johnny Richards' Cuban Fire Suite.  
$15 Adults I $10 Youth (Selectable at checkout)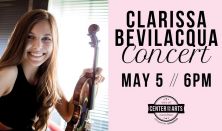 Buy tickets for this event
Date: May 5th @ 6PM A must attend performance.